Education and Research Center (ERC) Regional Research Symposium
March 22, 2019
University of Cincinnati
This regional research showcases the latest occupational health and safety research and is sponsored by ERCs at the University of Michigan, the University of Cincinnati, and the University of Illinois at Chicago.


Speakers Featured at the Research Symposium


Keynote Speaker: Aubrey K. Miller, MD, MPHDr. Miller is a Captain in the US Public Health Service, at the National Institutes of Health (NIH), and is board certified in Occupational and Environmental Medicine. He is currently the Senior Medical Advisor to the Director of the National Institute of Environmental Health Sciences (NIEHS). He currently leads the NIH Disaster Research Response (DR2) Program, which focuses on improving national and international disaster research capabilities through enhancing policies, infrastructure, training, and integration of stakeholders, especially in academia and impacted communities.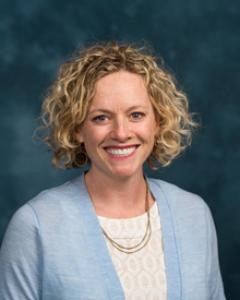 UM Speaker: Sue Ann Bell, PhD, FNP-BCDr. Bell is a nurse scientist and family nurse practitioner, with expertise in disaster response, community health and emergency care. Her research focuses broadly on the health effects of disasters and the impact of climate change on human health within a health equity framework. She is interested in the long-term impact of disasters on human's health, in developing policy that protects and promotes health throughout the disaster management cycle, and in the relationship between community resilience, health disparities and disasters.
Highlights from the 2019 Research Symposium