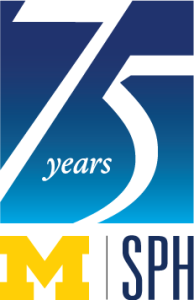 Education and Research Center (ERC) Regional
Research Symposium
March 17, 2017 in 1690 and 1680 SPH I
This regional research showcases the latest occupational health and safety research and is sponsored by ERCs at the University of Michigan, the University of Cincinnati, and the University of Illinois at Chicago.
Over 120 people attended the 2017 symposium!

Keynote Address:
"Engaging Computer Vision for Ergonomics Exposure Assessment: Repetitive Motion and Manual Lifting"

1 p.m.-2:30 p.m. in 1690 SPH I

Robert Radwin, Ph.D.
Professor of Biomedical Engineering
and Industrial and Systems Engineering
University of Wisconsin-Madison
Abstract: Computer vision has impacted a diverse field of applications, ranging from industrial robotics, intelligent and autonomous vehicles, security surveillance, manufacturing inspection, and human-computer interaction. Furthermore, digital imaging technologies are advancing ever smaller in size, finer in granularity, and faster in processing, while becoming less expensive and thus more accessible to businesses, organizations, and individuals in devices such as smart phones and tablets. New computer vision methods are being developed for ergonomics exposure risk assessment. Computer vision potentially offers a more objective, accurate, repeatable, and efficient exposure assessment tool than observational analysis. It uses less resources than instruments attached to workers and does not interfere with production; can quantify more exposure variables and interactions; is suitable for long-term, direct reading exposure assessment for identifying aspects of jobs needing interventions.
Morning Sessions:
Session 1: Underserved Workers–10 a.m.-11 a.m. in 1690 SPH I
Lisa Brosseau & Joseph Zanoni, "Underserved Workers – Who Are They & What Are Their Workplace H&S Needs?"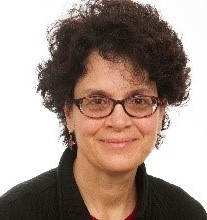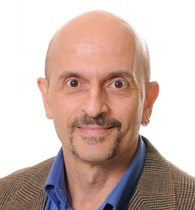 Abstract: Drs. Brosseau and Zanoni will describe the Illinois ERC's current relationship with workers centers as program partners and report on an important research project titled: More Than Training: Workers' Rights Centers Empowering Hazard Awareness & Response (NIOSH Grant #5R18OH009574-2008-2012) which aimed to improve health and safety for low wage, Latino, immigrant construction workers, foster development of an OH&S agenda within the worker center movement and develop construction H&S competence among Latino workers to reduce injuries.
Bios: Dr. Lisa Brosseau is a Professor of Environmental and Occupational Health Sciences of the UIC School of Public Health who studies workplace health and safety interventions. Dr. Joseph Zanoni is Research Assistant Professor at UIC who focuses on the safety and health of immigrant day laborers.
Marie-Anne Rosemberg, "A socio-ecological approach to characterize stressors and health risk of low wage workers"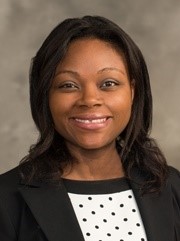 Abstract: Low wage workers are an at risk group for poor health outcomes. A recent paradigm shift in occupational health with the total worker health initiative recognizes that workers' health is not only influenced by exposures at work but also by stressors outside of their work. In this talk to discuss how I use a socio-ecological framework to characterize stressors and health risks among an exemplar group of low wage workers, hotel housekeepers and hotel laundry workers. I also present some preliminary findings from an ongoing pilot funded by the PPRT that is guided by this framework.
Bio: Dr. Marie-Anne Rosemberg, PhD, MN, RN, is an Assistant Professor in the department of Systems, Populations and Leadership at the UM School of Nursing, and studies health among low wage service workers.
Session 2: Global Occupational Health–11 a.m.-12 p.m. in 1690 SPH I
Rick Neitzel, "Occupational health impacts of electronic waste recycling in low- and middle-income counties"

Abstract: Electronic waste (e-waste) generation is increasing at an exponential rate, and waste items are often shipped from high- to low- and middle-income countries for more affordable dismantling and recycling. The informal recycling procedures used not only have a low yield, but may also contribute to adverse outcomes on human health and the environment.  To identify risks and potential opportunities for intervention, we conducted a mixed-methods assessment of occupational exposures among e-waste workers performing recycling and dismantling in communities in Ghana and Thailand.
Bio: Dr. Rick Neitzel, CIH, is Associate Professor in Environmental Health Sciences at UM who studies occupational hazards and injury risk factors both domestically and abroad
Albert Tien, "The Role of Multinational Companies and Investment Banks in Global Occupational Health and Safety"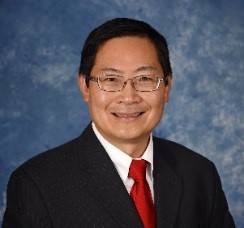 Abstract: Access to capital for expansion can be a lever employed by investment banks to influence multinational companies' corporate social responsibility in the countries in which they operate. Due to social media, multinationals cannot appear to have dual standards with regards to human rights, including occupational health and safety, and environmental performance. This talk describes the role multinationals and investment banks can play in improving Global Occupational health and safety.
Bio: After completing his doctoral studies at the Swiss Federal Institute of Technology in Zurich, Albert completed his post-doctoral training in environmental biotechnology for the Oakridge Institute for Science and Engineering while working in Poland as a project coordinator for the US Dept. of Energy (DOE) and the Polish Institute for Industrial Ecology (IETU) joint Environmental Technology Transfer Program (JCCES).  He is a sustainable development professional with more than 25 years of international experience with multinational and mid-sized companies, national laboratories and industry associations. He chaired the Scientific Information Exchange Forum (SIEF) for Portland Cement Flue Dust in compliance with the European Union's Registration, Evaluation, Assessment of Chemicals (REACH) legislation and supervised toxicological assessment studies; co-authored corporate and global industry guidelines for Environmental Social Impact Assessment, OH&S Reporting, Use of Alternative Fuels and Raw Materials, Contractor Safety management, and Sustainable Procurement; served on technical committees for the World Business Council for Sustainable Development Cement Sustainability Initiative (WBCSD CSI), European Cement Association (Cembureau), Portland Cement Association (PCA) and ANSI Z10.  He is currently the Managing Partner of 2TSustainAbility LLC, township zoning commissioner, and president-elect of WHWB-US.
Andrew Maier, "International Chemical Health Risk Resource Needs: Learnings from Shared Experiences"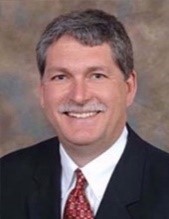 Abstract: There are many approaches for collating and providing access to tools and resources on chemical health risk information for use by the global occupational and safety health professional community. Learnings from recent interactions will be presented to highlight the value of a multi-faceted approach. Several important aspects to consider in developing an outreach program include, access to information tools, training resources using diverse outreach platforms, and mechanisms to assure attainment and maintenance of skills and knowledge.
Bio: Dr. Andrew Maier, CIH, DABT is an Associate Professor of Environmental and Industrial Hygiene at UC who conducts educational activities on risk management around the globe.
Poster Session and Reception
2:30 p.m.-4:30 p.m. in 1680 SPH I
Posters
A total of 23 poster were presented featuring a range of occupational health and safety engineering topics, including health and safety hazards assessments, occupational inhalation exposures, and improving postures in microsurgery. To view poster information, please click here.
Congratulations to the 2017 Award Winners!