Comprehensive Industrial Hygiene Review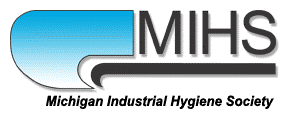 Co-Sponsored with the Michigan Industrial Hygiene Society
March 9-13, 2020 · Ann Arbor, MI

Description
This 4.5-day course provides an intensive, high-level review of a wide range of industrial hygiene topics by more than a dozen experts. It is offered twice annually in Ann Arbor, Michigan and has gained the reputation of being one of the premier programs for individuals who are preparing to take the ABIH certification exam or looking to broaden or refresh their IH knowledge base.
Benefits
Comprehensive course with 15 instructors delivering 18 unique presentations that cover all 17 rubrics included in the ABIH certification exam
Continuing Education Credit includes approximately 36 Technical Contact Hours, 34 for IH Area and 2 for IH Ethics Area

Seeking Certification: Exam applicants earn 36 contact hours toward meeting ABIH's IH Specific Coursework requirements
Already Certified: CIHs earn 36 contact hours toward meeting ABIH's Certification Maintenance Worksheet requirements for re-certification

Ethics session included
Fifteen highly qualified instructors combine technical knowledge with strong teaching skills to help you identify and understand the salient information in each topic
Live program allows you to have face-to-face interactions with the instructors and network with other professionals
Electronic handouts of the complete course materials are included in the course fee
Problem Solving sessions walk you through the calculations for representative exam questions on topics such as ventilation, air sampling, and statistical data analysis
Daily Quizzes (am and pm) help you to test your knowledge and retention of lecture topics covered each day
Digital recordings of selected presentations will be available after the course for attendees to access for a limited time. Attendees will not be able to download, copy or share the videos.
Who Should Attend
This course is designed for Industrial Hygienists, EHS Coordinators, Facility Engineers, Safety Managers, Environmental Engineers, Occupational Health Nurses and anyone interested in enhancing their knowledge and understanding of the fundamentals and concepts of Industrial Hygiene. Attendees must have a basic knowledge of mathematics and chemistry.
​COURSE DETAILS
AGENDA
View our March 2019 course agenda. The exact schedule is subject to change.
INSTRUCTORS
Fifteen subject-matter experts teach the content of this course. Meet our Instructors!*
*Speakers are subject to change
​
LEARNING AIDS
Participants MUST bring a laptop, scientific (non-programmable) calculator and TLV booklet.
LEARNING OUTCOMES
At the conclusion of this course, participants should have achieved or obtained the following:
Better preparation to sit for the ABIH CIH exam
Refreshed understanding of the key elements of IH practice
Knowledge of strengths and weaknesses in all aspects of Comprehensive IH
Improved study and test-taking skills
Expanded network of professional contacts
An extensive, annotated set of notes on all topics covered in the course
Improved appreciation for the canons of ethical conduct in the IH profession
ELECTRONIC HANDOUTS
​ Electronic handouts of the complete course materials are included in the course fee and will be available to download two weeks prior to the course
The meeting rooms will be equipped for extended laptop use
There is an optional $125 fee to have the University of Michigan print black and white handouts and have them available for you on the first day of the course
COURSE DIRECTORS AND PLANNERS

Edward T. Zellers, PhD, Director and Professor of Industrial Hygiene at the University of Michigan
Sheryl S. Ulin, PhD, CPE, Director of Continuing Education for the Center for Occupational Health and Safety Engineering and a Research Program Officer in the Center for Ergonomics at the University of Michigan
Bill Kilgore, Course Co-Director and Past President, Michigan Industrial Hygiene Society
COURSE FEES
| | |
| --- | --- |
| Item​ | Price​ |
| Early Registration (until Feb. 10, 2020) | $1250​ |
| ​ Standard Registration | ​$1450 |
| ​ Electronic Handout | included​ |
| ​Printed Course Handouts (until Feb. 17, 2020) | $125 |
| ​ Cancellation (before Feb. 10, 2020) | $100​ |
| ​ Substitute Attendees | no charge​ |

​GENERAL INFORMATION
​​ACCOMMODATIONS & TRANSPORTATION INFORMATION
The University of Michigan Center for Occupational Health and Safety Engineering (COHSE) has negotiated a reduced rate of $119.00, plus tax, per night at the course location, The Kensington Hotel, 3500 South State Street Ann Arbor, MI. Contact the hotel directly at 1-800-344-7829 or 734-761-7800 and identify yourself with the "Comprehensive Industrial Hygiene Review" course to make reservations. Reservations must be made by February 10, 2020. Any reservations made after this date will be subject to prevailing rates and availability.
Attendees are responsible for making their own travel arrangements.
DISCOVER ANN ARBOR!



Although geographically small, Ann Arbor is renowned for its cultural offerings. From exclusive art exhibits to performances by jazz legends, there are abundant opportunities to enjoy arts and culture. The Ann Arbor area also offers a bounty of recreational activities for those looking to golf, hike, or cycle, and three metroparks are within a short drive of the city center.
For more, visit www.VisitAnnArbor.org​.
TRANSFERS, SUBSTITUTIONS AND CANCELLATIONS
All cancellations and/or substitution requests must be received in writing.
Substitutions may be made at anytime
Cancellations received by February 10, 2020 will be given a refund minus a $100 cancellation fee
Any cancellation received after February 10, 2020 will not receive a refund
If you fail to attend, you will be liable for the entire course registration fee
While unlikely, the University of Michigan COHSE reserves the right to cancel a course 30 days prior to the start of the course. In the event of a cancellation, a full refund of the registration fee will be issued.
CERTIFICATION INFORMATION



This course has previously been awarded certification maintenance points by the American Board of Industrial Hygiene (ABIH).
Questions? Contact Teresa at ce.programs@umich.edu or call 734-763-2243