Breakdowns in human-machine teaming have resulted in numerous incidents and accidents in a range of application domains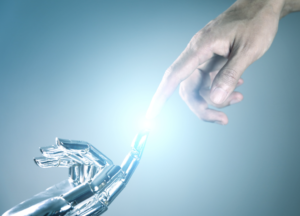 including driving, aviation, and manufacturing. This webinar will explore recent mishaps, as well as research, to illustrate how technology-centered design contributes to problems with human-machine collaboration. Learners will also explore how resulting accidents and inefficiencies can be avoided by employing a systems engineering approach that applies knowledge and techniques from cognitive ergonomics, interface design and behavioral science throughout system design and development.
Presenter
Nadine Sarter is a Professor of Industrial and Operations Engineering, Aerospace Engineering and Robotics at the University of Michigan where she also serves as Director of the Center for Ergonomics. Her primary research interests include (1) human-machine teaming, (2) operator trust in autonomous systems, (3) adaptive function allocation, (4) attention management, (5) multimodal interface design, (6) and the design of decision aids for high-tempo operations. She has conducted her work in a variety of application domains, including aviation and space, medicine, military operations, and the automotive industry. Dr. Sarter is a Member of the National Academy of Engineering (NAE) and a Fellow of the Human Factors and Ergonomics Society (HFES).
Register here