The LOHP School Action for Safety and Health (SASH) program is a state-wide initiative that helps school districts reduce injury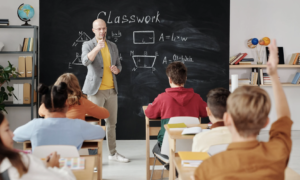 and illness among school employees. While some levels of stress can have benefits in motivation and productivity, a buildup of negative emotions and stress causes overwhelm and erodes personal and workplace health and productivity. The COVID-19 pandemic has increased levels of workplace stress significantly for school employees. This webinar teaches you about the effects of stress on your body and how that spills over into your workday. Learn how to choose healthy responses to stressful events to cope more easily with demanding expectations and change.
Presenter
Michele Mariscal
Michele Mariscal has 30 years' experience in the health and wellness field. She is a skilled facilitator in soft skills training and development, consulting with 35 public school districts to find resilience through risk mitigation prevention strategies. She is also the owner of EnergyM. As an Advanced Grief Recovery Specialist she helps people complete the emotional pain of loss. She is a five time author with her most recent publication of Growing Through Grief – The Alchemy of Healing from Loss.