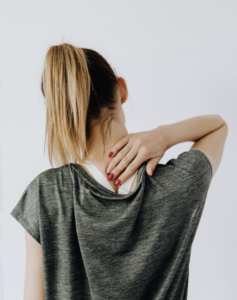 Back injuries are one of the most common forms of farm-related injuries. Protecting the back is vital for producers to stay active on the farm. Men and women are both prone to work-related back pain, with the first episode typically occurring between the ages of 20 and 40. This webinar will focus on effects of whole body vibration (WBV), causes of back injuries/pain, and how to prevent back injuries/pain.
Presenters
Dan Neenan
Dan joined NECAS staff in August 2002 as Director. Dan is a Paramedic Specialist, Firefighter II and EMS Instructor. He is a member of the Iowa Propane Board; Vice Chair of the Dubuque County Emergency Management Commission; and Treasurer, Dubuque County EMS. In his work at NECAS, Dan has developed several OSHA approved training programs as well as agricultural rescue programs. Safety programs include viticulture safety, enology safety, confined space-grain bin entry, prevention of grain storage fire and explosions, chemical safety, and confined space- manure pit safety. Rescue programs at NECAS include tractor rollover, combine auger rescue, grain bin rescue, and manure pit rescue.
Linda Emanuel, RN
Good health advocacy has been at the heart of Linda's essence from her formative years as a farm girl in eastern Nebraska. Graduating from Nebraska Methodist School of Nursing in 1985, she worked as an R.N. in a variety of acute care hospital settings for over 30 years. She and her husband Tom raised three sons on a successful row crop operation that has been able to welcome the next generation and their families home to continue to diversify their family business. Linda served as a Fellow in the Nebraska LEAD program and has also received agrimedicine training at the University of Nebraska Medical Center. Linda now serves on the advisory board for CS-CASH and a member of the AgriSafe team, as a Community Health Nurse.