The pandemic has intensified workplace health and safety concerns, while also stirring unprecedented organizing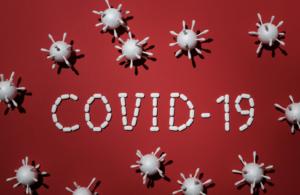 and advocacy to expand worker protections. This webinar will explore what still needs to be done to advance workplace health and safety, with a focus on centering front line, low wage, and immigrant workers. Case studies include lessons from United Food and Commercial Workers (UFCW), who are winning historic victories for supermarket and retail workers, and insights from SEIU's Fight for $15, which has supported more than 100 actions among non-union fast food workers.
SPEAKER(S):
ALEJANDRA DOMENZAIN, MA
Alejandra Domenzain is a Program Coordinator at the Labor Occupational Health Program at the University of California, Berkeley. There, she develops projects to improve the working conditions of immigrant, low-wage workers in a variety of high-hazard industries through education and leadership development of workers, capacity building of organizations, policy advocacy, and community-based research. She has worked with the National Council of La Raza, the UCLA Labor Occupational Safety and Health Program, the Garment Worker Center, and Sweatshop Watch. Alejandra has also been a public school teacher and is the author of For All/ Para Todos, a bilingual children's book about immigrant and worker rights. She has a MA in Urban Planning and in Latin American Studies from UCLA and a Bachelor's in Science of Foreign Service from Georgetown University.
JASSY GREWAL
Jassy Grewal was born and raised in Temecula, California where her parents immigrated to in the late 1980's from Punjab, India. She received her B.A. in Political Science from the University of California, Davis. There, she completed her Sociology Honors Thesis analyzing the root causes and factors of the mass migration of unaccompanied minors from Central America. During her time at UC Davis, Jassy studied criminal justice in Barcelona, Spain; completed a fellowship with the Office of Governor Jerry Brown's Constituent Affairs Department; and participated in the UC Washington DC program interning for an immigration non-governmental organization. Jaskiran moved to Sacramento to pursue a legislative career with United Food and Commercial Workers (UFCW) States Council as its first female legislative director, representing over 200,000 workers in the retail grocery, pharmaceutical, cannabis, and other industries. Since 2016, she has been on the forefront of political and legislative issues at the state level advocating for labor rights and workplace safety in the burgeoning cannabis industry, continuing to ensure consumer protection for the pharmaceutical industry, preserving the grocery industry, and bolstering the UFCW members interests.
BEN MASTER
Ben Master is an organizer and campaign strategist who has built fast food organizing programs in key regions across the country including New York, Chicago, Los Angeles and the Bay Area. He currently serves as the California Field Director of the SEIU's Fight for $15 and a Union campaign.  In that role, he leads a team of organizers who have supported more than 2,000 fast food strikers over the last two years as they demand safer working conditions and organize to pass AB257, the FAST Recovery Act. This landmark piece of legislation would increase power and protections for more than 500,000 fast food workers across the state. Ben has spent the last decade organizing with SEIU and Fight for $15. Prior to his work in the labor movement, he organized with the Working Families Party and Make the Road New York. Ben was born and raised in Brooklyn and now resides in Los Angeles.
Register HERE!