Worldwide, 2.7 billion people rely on onsite sanitation systems that are not connected to sewer systems. These facilities are cleaned and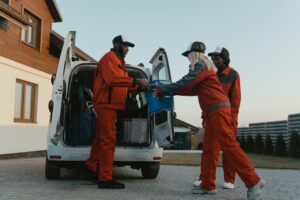 maintained by informal and invisible sanitation workers at a great risk to their health and dignity. This webinar will focus on how social enterprise may be an important mechanism for integrating sanitation workers in the formal economy and safeguarding their dignity and health. Case studies from East Africa and Southeast Asia will be discussed.
Presenters
Rachel Sklar, PhD
Dr. Rachel Sklar is a researcher and social entrepreneur with experience working on sanitation and environmental health in over 7 countries. Her research focuses on quantifying health health risks to sanitation workers and bringing light to the invisibility of their plight. Rachel founded Pit Vidura, a social enterprise which equips informal sanitation workers in Rwanda with the tools and training necessary to formalize their services and provide basic sanitation for informal settlements and refugee camps.