Health literacy refers to an individual's ability to understand and act on health information. It also refers to a communicator's ability to develop messages or materials that are easy for readers of all literacy levels to compreh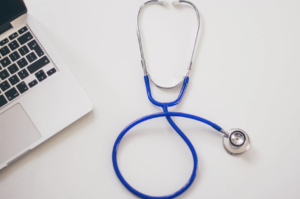 end. Low health literacy and numeracy are prevalent, affecting approximately one in three adult Americans. During this presentation, we will explain why health literacy matters for many professionals, including those in risk communication, and provide a few basic strategies for developing clear messages and simple design.
Presenters
Anthony Eleftherion
Anthony Eleftherion is a writer who specializes in health literacy communications. He has over 15 years of experience developing easy-to-use and easy-to-understand health materials for patients from diverse socio-economic backgrounds and with varied literacy needs. He holds a Master of Fine Arts degree from the Iowa Writers' Workshop at the University of Iowa, where he was awarded a Maytag Fellowship, and has been an Olive B O'Connor fellow at Colgate University. As Director of Communications at Health Research for Action (HRA), he leads a team of writers, designers, and communications researchers who use participatory design to develop health resources for vulnerable and under-served populations.
Becca Freed
Becca is the Associate Director of Health Literacy Communications at Health Research for Action. She has about 30 years of experience as a writer and editor; for the last 7 years her work has been focused on health information through a health literacy lens. Becca aims to develop information products that empower people to get their health needs met.