Exposure to extreme heat can result in occupational illnesses and injuries including heat stroke, heat exhaustion, heat cramps, and heat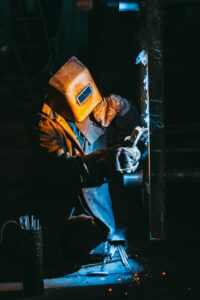 rashes. This presentation will explore the public health burden of heat stress in agricultural workers in the United States. Learners will also discuss challenges surrounding the measurement of occupational heat stress, and methods to assess heat stress exposure using spatial and meteorological data.
Presenter:
Emma Moynihan, MPH
Emma Moynihan, MPH is a third year PhD candidate at Johns Hopkins University Bloomberg School of Public Health, focusing on exposure assessment and environmental epidemiology. Her dissertation explores the relationships between pesticide exposure, heat stress, and chronic kidney disease among agricultural workers in the United States. Her other active research areas of interest include food system resilience, applied epidemiology, air pollution, and climate change. Prior to her graduate studies, Emma received a Fulbright Scholarship to Malaysia. She has worked as a research coordinator at the Johns Hopkins University of Medicine and as a consultant for ICF, where she focused on disease surveillance programs and health surveys for the CDC, NIH, and state health agencies.