Ergonomics has significantly benefited the safety and well-being of workers worldwide. Unfortunately, despite reductions in work-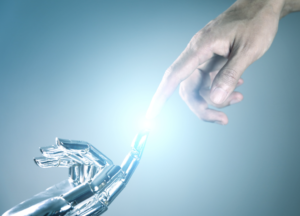 related musculoskeletal disorders, certain types of injuries persist for workers who perform physically demanding jobs that have no feasible ergonomic interventions.
Occupational exoskeleton and exosuit technologies to the rescue! These emerging technologies are starting to be implemented on a larger scale to reduce injuries and turnover, while improving performance and quality of life.
This presentation will cover where exoskeletons and exosuits fit within a comprehensive safety and ergonomics program, briefly review the history of these devices, where they currently stand today, and what the future might look like for workers who need of support and assistance from exoskeletons and exosuits.
Presenter
Matthew Marino, PT, MSPT, CPE, CSCS, TSAC-F, Director of Ergonomics and Human Factors, HeroWear
Let Matthew Marino of HeroWear, an active member of the ASTM F48 Committee on Exoskeletons and Exosuits since it started, explain the benefits of exoskeletons and exosuits, nascent but growing technologies that, deployed on a larger scale, can improve performance and quality of life.