NIOSH ERC IH Webinar: Data, Professional Judgement, and Modeling in Occupational Exposure Assessment
December 8, 2020 @ 3:00 pm

-

4:00 pm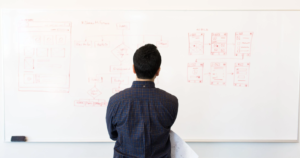 Exposure underestimates are a professional and ethical issue for Industrial Hygienists. This presentation will discuss the lack of adequate monitoring data for decision-making in industrial hygiene (IH), the over-reliance on professional judgment, and the limitations of professional judgments. Learners will also explore the use of heuristics and mathematical models, and distributed low cost networks for monitoring.
Presenter
Dr. Gurumurthy "Ram" Ramachandran is a Professor in the Department of Environmental Health and Engineering in the Bloomberg School of Public Health at Johns Hopkins University and the Director of the Johns Hopkins Education and Research Center for Occupational Safety and Health. He has conducted research in various areas relating to human exposure assessment in occupational, residential, and outdoor settings. His research has included the development of occupational exposure assessment strategies for airborne contaminants. He has led or participated in multi-disciplinary teams engaged in numerous community and occupational exposure assessment and epidemiological studies in the US, India, Nepal, and Canada. He has served as a member of the Board of Scientific Counselors to the National Institute of Occupational Safety and Health (NIOSH) and advisory committees for the National Academy of Sciences (NAS) and the US Environmental Protection Agency (USEPA). He is also serving on the editorial boards of the Annals of Work Exposures and Health, and the Journal of Occupational and Environmental Hygiene. He has a Bachelor's degree in Electrical Engineering from the Indian Institute of Technology, Bombay, a Master's degree in Environmental Engineering, and a Ph. D. in Environmental Sciences and Engineering from the University of North Carolina.
Click here to register.