AAOHN Webinar – Depression or Anxiety? Generational Differences of Mental Health Issues in the Workplace
October 22, 2020 @ 12:00 pm

-

1:00 pm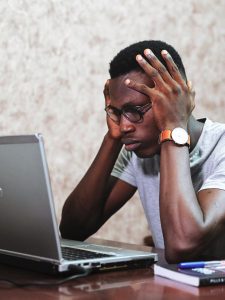 October 22, 2020 
Pacific: 9:00am – 10:00am
Mountain: 10:00am – 11:00am
Central: 11:00am – 12:00pm
Eastern: 12:00pm – 1:00pm
The AAOHN Workplace Wellness and Safety Webinar Series is sponsored by Premise Health.
Presenter:
Roxanne England, MS, RN
There is a lack of resilience in the population of workers born before after 1983 and those workers born before 1977 are suffering in silence while trying to provide for their families. Resources to address these issues are sorely lacking. This webinar will help OHNs be able to provide screening and referrals for the care and treatment of the workers.
Course Outcomes:
Upon completion of this session, the learner will be able to:
Identify symptoms of depression, anxiety, attention deficit disorder in a variety of worker populations.
Discuss options for care and treatment of employees experiencing a variety of mental health symptoms.
Contact Hours and Cost
1.0 Contact Hours
Members: $0
Nonmembers: $20
Requirements for successful completion:  view entire webinar, complete online evaluation
Contact hours are available for all 2018 webinars whether you participate in the live event or the recorded viewing. Contact hours for this webinar will expire on October 22, 2022.
The American Association of Occupational Health Nurses, Inc. (AAOHN) is accredited as a provider of continuing nursing education by the American Nurses Credentialing Center's Commission on Accreditation.
AAOHN follows the American Nurses Credentialing Center guidelines in calculating continuing nursing education credits. With every educational activity and evaluation that is completed, each one (1) hour of education time is equal to one (1) continuing nursing education credit.
The American Association of Occupational Health Nurses, Inc. is additionally approved as a CNE provider by the California Board of Registered Nursing (#CEP9283).
AAOHN Joint Provider:

University of Michigan Center for Occupational Health and Safety Engineering