SEPTEMBER 13 – NOVEMBER 17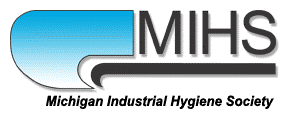 Co-Sponsored with the Michigan Industrial Hygiene Society


Dates: September 13 – November 17, 2022  
Recorded presentations available for one year after course completion.
Virtual – Virtual Synchronous (live presentations) and On-Demand (pre-recorded presentations)
This course provides an intensive, high-level review of a wide range of industrial hygiene (IH) topics by a panel of 14 experts and has gained the reputation of being the premier course for individuals who are preparing to take the BGC/ABIH certification exam or looking to broaden or refresh their IH knowledge base.
Course Delivery Description
The content is delivered using two modalities: 1)Synchronous virtual presentations (live presentations) and 2) On-Demand presentations (pre-recorded presentations). The "live" Zoom sessions will be on Tuesdays and Thursdays (12noon – 2pm EST*).
"Live" Zoom presentations will be recorded and available asynchronously for one year after the course ends.
All Recorded presentations available for one year after course completion.
Digital notes will be provided to attendees. The digital notes are a large pdf file that allows keyword searches, adding notes, highlighting text, and other editing.  Extensive file bookmarks allow for easy navigation of the course material.
Certificates of attendance will be available if all program modules are completed.
Course Schedule:
Pre-Recorded On-Demand presentations are italicized and highlighted
Please note: Schedule subject to change.
Program Highlights
Comprehensive Review of IH: 18 unique presentations cover all 17 rubrics defined by BGC/ABIH for the CIH exam
Highly Qualified Instructors:  14 topic experts comprising of University of Michigan faculty and seasoned IH professionals / trainers combine technical knowledge with dynamic teaching skills to convey the salient aspects of each subject area
Become better prepared to take the ABIH CIH exam with Quizzes (pre and post presentations) help you to test your retention of knowledge and skills for each topic.
Virtual Delivery – Synchronous / Live Virtual and On-Demand (Pre-recorded) Presentations:  Live Zoom™ sessions with monitored Chat/Q&A and On-Demand, pre-recorded lectures on Canvas, the online course platform.
Synchronous / Live Virtual Discussion Sessions with instructors who provide pre-recorded presentations. This provides opportunities to ask questions and review problems and/or case studies.
Recorded presentations are available for one year after course completion
Problem Solving sessions walk you through calculations for representative exam-style questions on topics such as ventilation, air sampling, and statistical data analysis.
Ethics session included.
Continuing Education Credit includes 37 Technical Contact Hours, 35 for IH Area and 2 for IH Ethics Area.
DataChem test preparation software trial and 15% discount available.
Due to the COVID-19 pandemic, we reserve the right to make changes if needed. The presentations on Non-Ionizing Radiation and Personal Protective Equipment will not be recorded.  However, the presenter's notes are excellent if you are unable to attend the live presentations.
Who Should Attend
This course is designed for Industrial Hygiene, EHS, Safety, Environmental, Occupational Health Nurse  professionals and anyone interested in enhancing their knowledge and understanding of the fundamentals and concepts of Industrial Hygiene. Attendees must have a basic knowledge of mathematics and chemistry.


​COURSE DETAILS
INSTRUCTORS
Fourteen subject-matter experts teach the content of this course.
Stuart Batterman, PhD, Environmental Health Sciences, School of Public Health, University of Michigan 
Anthony Burton, MD, MPH, FACOEM
Justin Colacino, PhD,  Environmental Health Sciences & Nutritional Sciences, School of Public Health, University of Michigan
Gregg Grubb, CIH,  Grubb Industrial Hygiene Services, LLC
Timothy Kearney, CSP, COHC, 3M Personal Safety Division
Robert Lieckfield, Jr., CIH, FAIHA,  CRL HSE Consulting, LLC
Nancy M. McClellan, MPH, CIH, CHMM, Occupational Health Management, PLLC
John Meeker, MS, ScD, CIH, Department of Environmental Health Sciences, University of Michigan
Richard L. Neitzel, Ph.D., CIH, FAIHA, Department of Environmental Health Sciences, University of Michigan
Cynthia A. Ostrowski, MS, CIH, FAIHA, CAO Consulting, LLC
Stephanie K. Sayler, MS, CIH, General Motors, Romulus Engine Plant
Bert L. Schiller, CIH, ROH, Bert Schiller & Associates, Inc.
Sheryl Ulin, PhD, CPE, University of Michigan
Ted Zellers, Ph.D., Professor Emeritus, Department of Environmental Health Sciences, University of Michigan
LEARNING OUTCOMES
At the conclusion of this course, participants should have achieved or obtained the following:
Better preparation to sit for the ABIH CIH exam
Refreshed understanding of the key elements of IH practice
Knowledge of strengths and weaknesses in all aspects of Comprehensive IH
Improved study and test-taking skills
Expanded network of professional contacts
An extensive, annotated set of notes on all topics covered in the course
Improved appreciation for the canons of ethical conduct in the IH profession
ELECTRONIC HANDOUTS
​ Electronic handouts of the complete course materials are included in the course fee and will be available to download.
COURSE DIRECTORS AND PLANNERS
Edward T. Zellers, PhD, Professor Emeritus and Previous Director of the Graduate –Level Industrial Hygiene Program, University of Michigan
Sheryl S. Ulin, PhD, CPE, Director of Continuing Education and Outreach for the Center for Occupational Health and Safety Engineering, University of Michigan
William Kilgore, C.I.H., Senior Manager of Industrial Hygiene and Toxicology, General Motors – Retired and Past President, Michigan Industrial Hygiene Society
COURSE FEES
| | |
| --- | --- |
| Item​ | Price​ |
| Early-bird Registration, until August 1, 2022 | $ 1100 |
| Regular Registration | $ 1200 |
| ​ Electronic Handout | included​ |
| | |
| ​ Cancellation | $100 |
| ​ Substitute Attendees | no charge​ |
​GENERAL INFORMATION
TRANSFERS, SUBSTITUTIONS AND CANCELLATIONS
All cancellations and/or substitution requests must be received in writing.
Substitutions may be made at anytime
Cancellations received by September 3, 2022 will be given a refund minus a $100 cancellation fee
Any cancellation received after September 3, 2022 will not receive a refund
If you fail to attend, you will be liable for the entire course registration fee
While unlikely, the University of Michigan COHSE reserves the right to cancel a course. In the event of a cancellation, a full refund of the registration fee will be issued.
CERTIFICATION INFORMATION

This course has previously been awarded certification maintenance points by the American Board of Industrial Hygiene (ABIH).
Questions? Contact ce.programs@umich.edu or call 734-763-2243
COURSE COMMENTS FROM FORMER ATTENDEES
"This course was the foundation and primary means of my review and studying and it seems like that was the right way to go! I'll be highly recommending it to anybody I know prepping for the exam.
"The course was very informative and provided a great comprehensive overview of industrial hygiene. The subject matter experts delivering the information were well educated and prepared to answer questions which were presented. The reputation this course has as being the best in the country was upheld this week. I feel like I can now begin to study for my CIH exam."
"This course was a fantastic learning experience. I would highly recommend it to anyone preparing for the CIH exam."
"This course's strength is the depth of knowledge of the instructors as compared to other courses. Also, with many instructors, it's easier to pay attention."
"The faculty for this course are truly of premier quality; their ability to convey such a wealth of knowledge both efficiently and effectively is amazing. This was not only a review, but a true learning experience."
"Would definitely recommend this course for anyone interested in taking the CIH exam.
"Overall, a great combination of different speakers/presenters all of which are experts in their fields. I would recommend this course to all industrial hygienists whether or not they planned on studying for the CIH exam."
"In general, I feel like I really understand the CIH exam better. I still need to put study time in–but I'm better prepared to prepare. Excellent course–Thank you!"