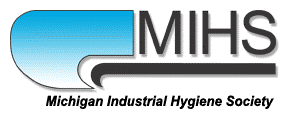 Co-Sponsored with the Michigan Industrial Hygiene Society

Dates: February 6 – April 11, 2024
Recorded presentations are available until April 11, 2025.
Virtual – Synchronous (live presentations) and On-Demand (pre-recorded presentations)
This course provides an intensive, high-level review of a wide range of industrial hygiene (IH) topics by a panel of 14 experts and has gained the reputation of being the premier course for individuals who are preparing to take the BGC/ABIH certification exam or looking to broaden or refresh their IH knowledge base.
Course Delivery Description:
Four contact hours of content is delivered each week using two
modalities:
1. Synchronous virtual presentations: "Live" Zoom presentations from 12noon – 2pm ET* on Tuesdays and Thursdays that are scheduled from February 6 – March 5, 2024.
2. On-Demand presentations: (pre-recorded presentations) with scheduled Discussion Sessions with the instructors. The "live" discussion sessions will occur on Thursdays from 12noon – 1pm ET* and are scheduled from March 14 – April 11, 2024.
Supplemental materials and pre-recorded problem solving sessions will be available.
Program Highlights:
Comprehensive Review of IH: 18 unique presentations cover all 17 rubrics defined by BGC/ABIH for the CIH exam
Highly Qualified Instructors:  14 topic experts comprising of University of Michigan faculty and seasoned IH professionals / trainers combine technical knowledge with dynamic teaching skills to convey the salient aspects of each subject area
Become better prepared to take the ABIH CIH exam with Quizzes (pre and post presentations) help you to test your retention of knowledge and skills for each topic.
Virtual Delivery – Synchronous / Live Virtual and On-Demand (Pre-recorded) Presentations:  Live Zoom™ sessions with monitored Chat/Q&A and On-Demand, pre-recorded lectures on Canvas, the online course platform.
Synchronous / Live Virtual Discussion Sessions with instructors who provide pre-recorded presentations. This provides opportunities to ask questions and review problems and/or case studies.
Recorded presentations are available for one year after course completion
Problem Solving Sessions walk you through calculations for representative exam-style questions on topics such as ventilation, air sampling, and statistical data analysis.
Ethics session included.
Continuing Education Credit includes 37 Technical Contact Hours, 35 IH Contact hours and 2 Ethics Contact hours.
DataChem test preparation software trial and 15% discount available.
We reserve the right to make changes, if needed. 
Who Should Attend:
This course is designed for Industrial Hygiene, EHS, Safety, Environmental, Occupational Health Nurse  professionals and anyone interested in enhancing their knowledge and understanding of the fundamentals and concepts of Industrial Hygiene. Attendees must have a basic knowledge of mathematics and chemistry.

Electronic Handouts:
​ Electronic handouts of the complete course materials are included in the course fee and will be available to download.
Course Directors and Planners:
Edward T. Zellers, PhD, Professor Emeritus and Previous Director of the Graduate –Level Industrial Hygiene Program, University of Michigan
Sheryl S. Ulin, PhD, CPE, Director of Continuing Education and Outreach for the Center for Occupational Health and Safety Engineering, University of Michigan
Bill Kilgore, C.I.H., Senior Manager of Industrial Hygiene and Toxicology, General Motors – (retired) and Past President, Michigan Industrial Hygiene Society
Course Fees:
| | |
| --- | --- |
| Item​ | Price​ |
| Early-bird Registration, until January 6, 2023 | $ 1100 |
| Regular Registration | $ 1200 |
| ​ Electronic Handout | included​ |
| | |
| ​ Cancellation | $100 |
| ​ Substitute Attendees | no charge​ |
​Cancellation Policy:
Written cancellation notification must be received no later than January 26, 2024 in order to qualify for a refund, less $100.00 administrative fee. Substitute attendees are welcome at any time. In the unlikely event that the program must be cancelled, the entire submitted registration fee will be refunded without further liability on the part of the organizers.
While unlikely, the University of Michigan COHSE reserves the right to cancel a course. In the event of a cancellation, a full refund of the registration fee will be issued.
Certification Information:
Continuing Education Credit includes 37 Technical Contact Hours, 35 IH Contact hours and 2 Ethics Contact hours.
Questions? Contact ce.programs@umich.edu or call 734-763-2243
Course Comments from Former Attendees:
"The course was very informative and provided a great comprehensive overview of industrial hygiene. The subject matter experts delivering the information were well educated and prepared to answer questions which were presented. The reputation this course has as being the best in the country was upheld this week. I feel like I can now begin to study for my CIH exam."
"This course was a fantastic learning experience. I would highly recommend it to anyone preparing for the CIH exam."
"This course's strength is the depth of knowledge of the instructors as compared to other courses. Also, with many instructors, it's easier to pay attention."
"The faculty for this course are truly of premier quality; their ability to convey such a wealth of knowledge both efficiently and effectively is amazing. This was not only a review, but a true learning experience."
"Would definitely recommend this course for anyone interested in taking the CIH exam."
"Overall, a great combination of different speakers/presenters all of which are experts in their fields. I would recommend this course to all industrial hygienists whether or not they planned on studying for the CIH exam."
"In general, I feel like I really understand the CIH exam better. I still need to put study time in–but I'm better prepared to prepare. Excellent course–Thank you!"