Evaluating the Effects of Welding Helmets and Respirators on Exposure to Metals in Welding Fumes: Purdue University- Chang Geun Lee
Research Trainee: Chang Geun Lee, PhD Student, Purdue University
Principal Investigator: Jae Hong Park , Assistant Professor, School of Health Sciences, Purdue University
Welders are exposed to welding fumes containing hazardous metals, which can lead to serious health effects.Current exposure assessment methods often overlook the influence of welding helmets and respirators commonly used by welders. This knowledge gap hinders the accurate estimation of welding fume exposure and poses challenges in implementing effective protective measures. To address this gap, our pilot research project aims to evaluate the effect of welding helmets and respirators on exposure to welding fumes. The central hypothesis is that the use of welding helmets and respirators significantly affects exposure to welding fumes. To test this hypothesis, we propose two specific aims: 1) Evaluate the effects of the welding helmet and respirator on inhalation exposure to welding fumes and 2) Evaluate the effects of the welding helmet and respirator on dermal exposure to welding fumes. In specific aim 1, A human head replica utilizing air samplers will be used to simulate the welder's exposure conditions. The head replica will equip a welding helmet and a respirator and be located in the welding exposure chamber. Welding fumes both inside and outside of the welding helmet and respirator will be collected on the filters The head replica will be placed in the welding fume exposure chamber and then. Metals in the collected welding fumes will be analyzed using inductively coupled mass spectrometry (ICP-MS). In specific aim 2, An artificial skin mimicking the welder's skin will be attached to the head replica. The head replica with and without the welding helmet and/or respirator will be placed in the exposure chamber. The metals in welding fumes collected on the artificial skin will analyze using ICP-MS.Through these aims, we will determine the effect of welding helmets and respirators on exposure to welding fumes, bridging the existing knowledge gap. Our findings will contribute to accurate exposure assessment for welders and the development of effective measures to protect their health. Additionally, the outcomes of this research will aid in safeguarding the health of welding workers, enabling evidence-based strategies and guidelines to mitigate health risks associated with welding operations, and ultimately promoting a safer working environment. This proposed research is highly relevant to the (NORA) sector programs of "Manufacturing" and"Construction", as workers in these sectors are at high risk of welding fumes exposure. The study will contribute to NORA's cross-sector program of "Respiratory Health" and "Immune, Infectious and Dermal DiseasePrevention" by investigating inhalation and dermal exposures to welding fumes.
Sedentary Behavior and Physical Activity in University IT Workers: University of Michigan- Sungwon Park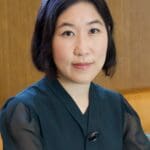 Principal Investigator: Sungwon Park, Assistant Professor/ Postdoctoral Fellow, School of Nursing, University of Michigan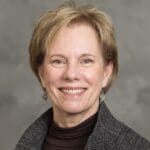 Additional Key Personnel: Janet Larson Professor, School of Nursing, University of Michigan
Sedentary behavior (SB) and low physical activity (PA) are known to pose several health risks, such as metabolic syndrome, which have been further exacerbated by the COVID-19 pandemic. Unfortunately, it has been consistently reported that workers' SB has increased and that they find it difficult to follow daily exercise recommendations. The proposed project will expand our understanding of SB and PA among a group of highly sedentary workers. This information will be used to guide the development of interventions that decrease workers' SB and increase their PA. The proposed study will target University of Michigan (UM) information technology (IT) workers with different work arrangements implemented in response to the COVID-19 pandemic, namely only work from home, a hybrid home–workplace arrangement, and only work in the workplace. The proposed study will employ a cross-sectional design to achieve four aims: (1) formulate estimates of SB and PA in UM IT workers, namely total SB, bouts of SB, light PA, moderate-to-vigorous PA, and bouts of PA for 24 h; (2) explore IT worker subgroup profiles to determine which subgroups and work tasks are associated with the lowest and highest SB and PA during working hours; (3) use a social–ecological model to identify factors influencing SB and PA; and (4) determine modifiable risk factors influencing the relationship between metabolic syndrome, SB, and PA. We will recruit 79 UM IT workers and measure their SB and PA using accelerometer devices (activPAL for SB and ActiGraph for PA) for seven consecutive days. In addition, we will conduct a survey to identify individual, interpersonal, and organizational–environmental factors related to SB and PA. Participants will be categorized into distinct subgroups based on SB and PA using latent class analysis. Multivariate and linear regression analyses will be conducted to fulfil aims 3 and 4, respectively. The preliminary study findings will form a foundation for larger studies on IT workers outside UM with metabolic syndrome. The findings will provide critically important insights into the impact of different work arrangements on worker SB and PA after the pandemic and offer a snapshot of behaviors associated with metabolic syndrome risk factors. Moreover, the proposed study will help determine the degree of participants' awareness and use of existing UM resources to decrease SB and increase PA. Based on the results, we will be able to evaluate the possibility of incorporating MHealthy, UM's work-wellness program, to decrease SB and increase PA in IT workers. Finally, as the proposed project will rely on research assistants, it will help train young scientists in collecting and managing data and subsequently, encourage their participation in similar projects in the future.
Occupational exposure and interventions among granite countertop fabrication workers: University of Cincinnati- Jun Wang
Research Trainee & Principal Investigator: Jun Wang, Assistant Professor, Division of Environmental and Industrial Hygiene, Department of Environmental and Public Health Sciences, College of Medicine, University of Cincinnati
Additional Key Personnel: Amit Bhattacharya, Professor, Environmental Health, University of Cincinnati Medical College
Granite countertop fabrication (GCF) activities, such as cutting, grinding, and sanding, are commonly seen in new estate construction and remodeling of residential kitchen and bathrooms. The stressful work environment often results in GCF workers' exposure to dust, noise, and bad ergonomics. The popularity and demand for natural and artificial stones grew quickly in recent years. Many GCF establishments are usually family-owned, small businesses, with increasingly minority and migrant workers. GCF workers commonly have disproportionate health disparities resulting from poor working conditions and low socioeconomic statuses. Previous studies on GCF workers were mainly focused on the exposure to silica dust. There is a knowledge gap in the understanding of GCFs' work-related health status. Meanwhile, industrial hygiene (the study of occupational environment) and health promotion (the study of behavior intervention) programs were usually absent in the GCF workers and similar precarious community. Traditionally, barriers separated both researches and hindered the effectiveness of programs that target to create a healthier work environment. The significant advances in both industrial hygiene and health promotion did not well translate to healthful environment and life for blue collar workers with health disparities, such as most GCF workers. The challenge might be solved by bridging these two types of researches.
We will utilize a mixed research method with previous experiences from both occupational health/industrial hygiene and health promotion sciences. The long-term goal of this project is to strategically develop the corresponding intervention programs to improve GCF workers' health outcomes. Our central hypothesis is that GCF workers will have a better health status if we can develop understanding of both industrial hygiene and health promotion knowledge and inform a potential integrative intervention program. A three-phase study will be conducted not only to assess current issues and preliminary intervention trials, but also establish community partnership. Our long-term goals are to assess the occupational and health issues of low-income and blue-collar workers with health disparities, and strategically develop the corresponding intervention and control programs to improve their health outcomes. In using both qualitative and quantitative methods to understand health issues associated with GCF workers, we will apply new approaches toward improving the health of workforce who are either low-income, or poorly educated about health, and with greater health disparities. This research will develop our community-university partnership and pave the road for pursuing larger scale federal funding.
Stress and Psychological Trauma in Museum Workers: Purdue University- Mark Wilson
Research Trainee: Mark Wilson, Clinical Assistant Professor, School of Health Sciences, Purdue University
Additional Key Personnel: Holly Cusack-McVeigh, Assistant Professor, Department of Anthropology, Purdue University
Mental health is a major issue in the workplace. Exposure to traumatic events occurs in many professions. However, professions with direct contact with people, such as police, healthcare professionals, and social workers have received the most attention with this issue (Kerman 2023, Tehrani 2011, Vance 2021). Professions which do not engage in direct contact with individuals who may become aggressive, have health crises, or other high-stress interpersonal situations also are exposed to situations which may result in psychological trauma experienced by the workers. The museum industry is not an industry which may not be considered as stressful or traumatic, but situations do occur which result in staff experiencing a traumatic reaction. This issue is beginning to be explored in individual museums (Fortescue), but no systematic effort has been made. The goal of this project is to begin exploration of the psychological issues faced by workers in the museum industry. Information obtained from this project will be used to develop an instrument tailored to this industry to identify the stressors and trauma experienced by museum workers. This instrument will then be widely distributed among a greater variety of museums to understand how museum workers experience stress and exposure to traumatic material. Intervention strategies can then be developed to mitigate the effects of exposure to traumatic material.
Adam M. Finkel, Sc. D., CIH
Clinical Professor of Environmental Health Sciences