The National Museum of the Great Lakes
Saturday October 21st 2023
Activities: Guided tour of the Col. James M. Schoonmaker Museum Ship
Toledo, Ohio
The guided tour of the Col. James M. Schoonmaker, which operated from 1911 to 1981, explored what life was like for the crew on a lake freighter with a focus on occupational health and safety and how that changed over the working life of the vessel.
Highlights from the 2023 Tour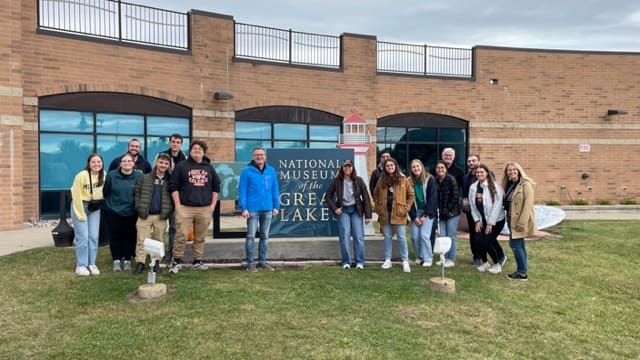 The tour group entrance to The National Museum of the Great Lakes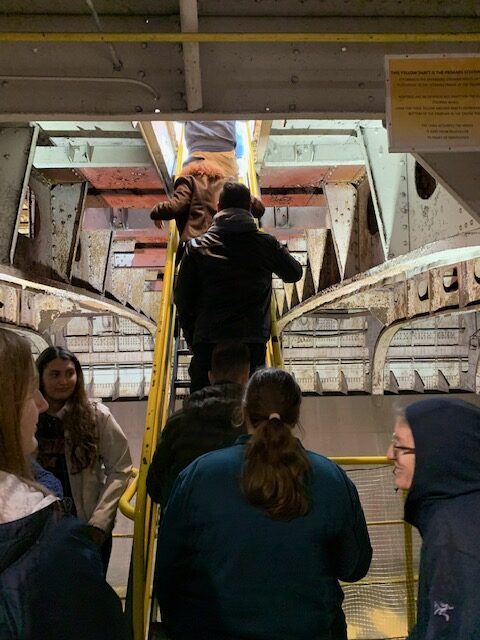 A view of one out of three Cargo Holds inside Col. James M. Schoonmaker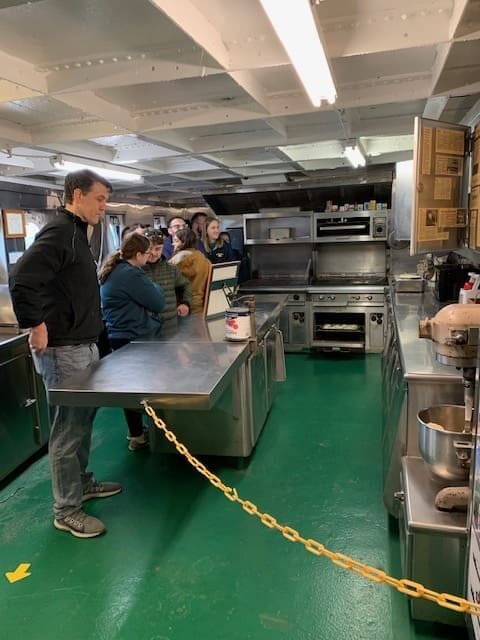 The National Museum of the Great Lakes Fall Field Trip sponsored by the University of Michigan Center for Occupational Health and Safety Engineering, was held for the first time on October 21st, 2023. The bus left Ann Arbor at 9 a.m. and returned around 3 pm. University of Michigan students, faculty were welcome to attend.
The National Museum of the Great Lakes tells the awe-inspiring stories of our Great Lakes through breathtaking photography, over 300 incredible artifacts, a number of powerful audiovisual displays and 40 hands-on interactive exhibits including the 617-foot iron ore freighter Col. James M. Schoonmaker Museum Ship and the historic Museum Tug Ohio.
The fascinating history of our treasured Great Lakes, which make up 84% of all of the fresh water in North America. Come explore the history of the world's greatest natural resource—from canoes and schooners to early steamers and freighters—some of which ply the mighty Maumee River right next to the Museum.
For information about this Opportunity Contact:
Kaley James, M.Ed, CHES
Administrative Program Coordinator
University of Michigan School of Public Health (M6112 SPHII)
Phone: 734-936-0749