The US workforce carries a disproportionate burden of preventable job-related morbidity and mortality. By training high-quality practitioners and researchers, COHSE helps to meet critical shortfalls in health and safety services in most small and many larger workplaces, and thereby reduces the incidence and severity of occupational injury and illness.
What is OHS?
OHS, or Occupational Health and Safety, is a field devoted to worker health, worker safety, and environmental considerations.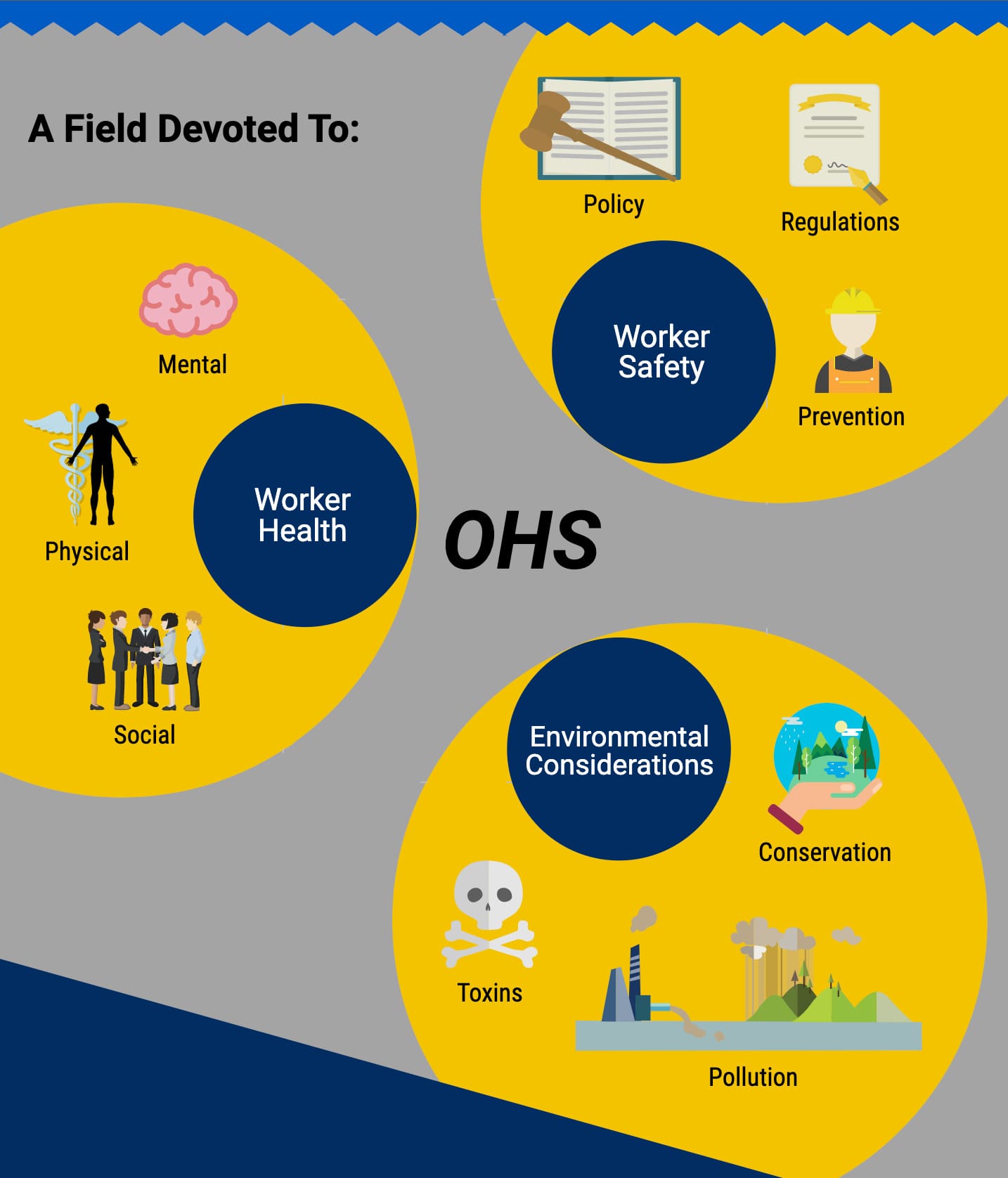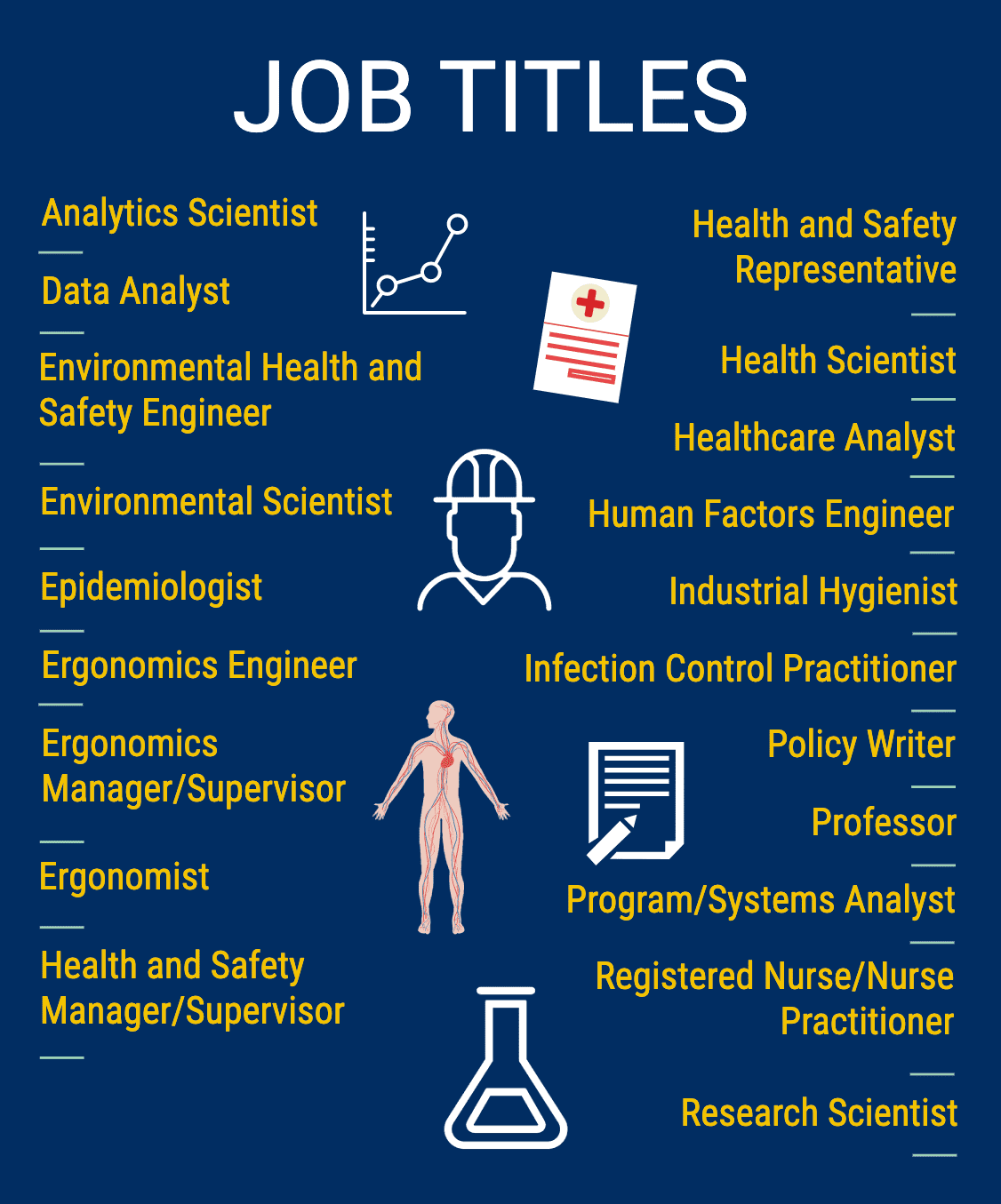 Careers in Occupational Health and Safety
Our graduates have obtained positions in industry, government, academia, and the non-profit section. Most of our trainees receive job offers prior to graduation, with many receiving multiple offers.