Prevention of Needlestick Injuries Among Healthcare Workers in Liberia and Ghana: A Cross-Sectional Mixed Methods Study: University of Michigan
Research Trainee: Laura Jean Ridge, Postdoctoral Fellow in Complexity: Innovations in Promoting Health and Safety (CIPHS), University of Michigan School of Nursing
Principal Investigator: Majorie McCullagh, Sally L. Lusk Collegiate Professor of Nursing, Occupational Health Nursing Program Director, University of Michigan School of Nursing
Needlestick injuries (NSIs) are a major occupational hazard for healthcare workers worldwide. The majority of NSIs take place in low- and middle-income countries (LMICs), but surveillance of NSIs in LMICs is limited. Preliminary data indicate that Liberia and Ghana, both English- speaking, low-income countries in West Africa, have different NSI incidence and reporting, but it is not understood why, largely due to limited understanding of modifiable and non-modifiable risk factors.
This explanatory sequential mixed-methods study will use both cross-sectional survey and interview data of healthcare workers to examine different NSI outcomes (injury management, reporting, follow-up). Survey data will be analyzed using descriptive and inferential statistics; interview data will be analyzed via content analysis. After being analyzed separately, survey and interview data will be merged to explore the experiences of workers with >2 NSIs in a year and workers who have not reported their NSIs.
Results of this study will include the incidence of NSI among healthcare workers in these two countries, the rates of reporting, and the role of modifiable and non-modifiable risk factors in NSIs. Conclusion: Results of this study may be used to identify characteristics of particularly vulnerable workers and suggest ways to protect them; it may also be used to identify important modifiable risk factors in the general worker population.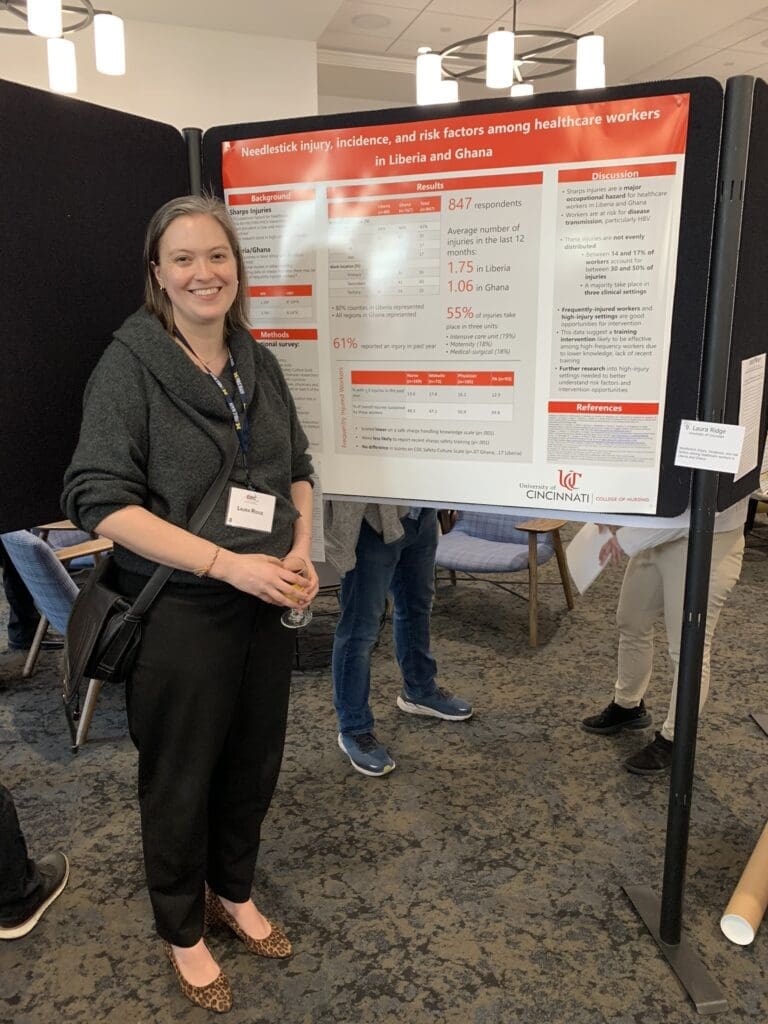 2023 ERC Regional Symposium Poster Session
Adam M. Finkel, Sc. D., CIH
Clinical Professor of Environmental Health Sciences