Student Spotlight: Hannah VanWyk
Meet Hannah VanWyk!
---
Program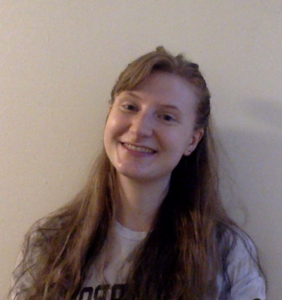 : Occupational Epidemiology
Expected Graduation:May 2022
Hometown: Burien, Washington
Why did you choose to pursue your degree in Occupational Epidemiology at the University of Michigan?
I was really attracted to the large number of faculty studying Occupational and Environmental health because I was undecided on my research interests and it gave me a lot of opportunities to see the full spectrum of what you can do in this field. I also liked that the coursework included a lot of Toxicology because it is a subject that has always intrigued me but was never really able to formally learn about before coming here.
What are your future career goals? (academia, industry, health care, etc.) 
I am applying for PhD in Epidemiology programs right now, so hopefully academia/research (fingers crossed)!
What has been the most impactful course you have taken at UM? If you cannot identify one–what is a lesson or message that has stuck with you?
EPID 633: Introduction to Mathematical Modeling in Epidemiology and Public Health. It was really cool to see how my background in math can be applied to Epidemiology.
Do you have any interests / hobbies that you'd like to share? 
I like reading, cooking, and taking walks. I also love dogs (particularly Greyhounds) but unfortunately I do not have any pets currently.
Learn more about our other featured students or the Occupational Epidemiology program at the University of Michigan.