Student Spotlight: Laurel Boelens
Meet Laurel Boelens!
---
Program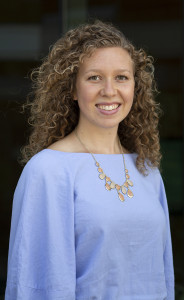 : Occupational Health Nursing
Expected Graduation: May 2022
Hometown: Ann Arbor, MI
Why did you choose to pursue your degree in Occupational Health Nursing at the University of Michigan? 
I am passionate about providing holistic care and preventing chronic diseases. People spend a lot of their time at work and this means a lot of the health risks they experience may occur while at work as well as continuing to their lifestyle which can have a big influence on their health. In the field of occupational health there are a lot of opportunities to both prevent illness and promote health.
What are your future career goals? (academia, industry, health care, etc.) 
I plan to start my career in healthcare to build a solid foundation of clinical experience as a family practice nurse practitioner utilizing the knowledge and perspectives I have gained from the occupational health nursing curriculum. In the future I am interested in working with migrant farm workers either in a community setting or occupational setting. I hope to be involved in academia down the road but at this point I would like to keep the majority of my time in direct patient care.
What has been the most impactful course you have taken at UM? If you cannot identify one–what is a lesson or message that has stuck with you?
Many of my classes have been impactful but EHS 603 Occupational Diseases was a very exciting class for me since it merged what I was learning in my nurse practitioner course work with what I had been learning in the occupational health curriculum. I learned so much about occupation related illnesses that could very well present in a primary care setting, but that we  never learned anything about in my primary care coursework for the nurse practitioner program.
Do you have any interests / hobbies that you'd like to share? 
The hobby I try to do regularly no matter how busy I get is to go running outside. It's a great chance to get some fresh air and is a nice break from the sedentary school life. When I have spare time occasionally I like to practice my creativity with sewing or baking.
Learn more about our other featured students or the Occupational Health Nursing program at the University of Michigan.